You are engaged and you want to plan your wedding for the next year. Most brides in the early stages of planning their wedding have a fear and think to themselves, "But where should I start?! I've never done this before!"
You might start buying numerous wedding magazines, searching a lot of wedding websites trying to find the perfect theme and style for your dream wedding. Although you are not wrong in taking all these steps, but you can easily confuse yourself between thousands of options out there. Planning a wedding might occur like an overwhelming task in the beginning, but if you begin your planning with these initial steps, you're going to find navigating your way through this planning with greater ease.
So we want to walk you through a good start to plan your wedding:
Pick a date: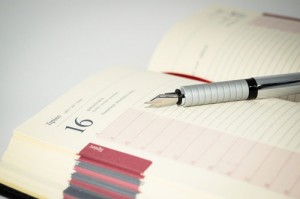 Picking a date or at least a ball-park range of dates that you, your fiancé and both families can mutually agree on definitely eradicates half that stress!  Having everyone aligned is so much more joyful as the thought of anyone from your close family and loved ones not being part of your wedding- we assume would not even be an option. Once the date has been finalized then make that announcement to everyone else.
Draft your guest list:
Together with your fiancé, jot down a list of people who you want attending your big-day. In some cases you might need to ask your parents for their guest list as well, as there might be some people you forgot. A lot of your other decisions around this significant event especially costs, are based on how many guests will attend your wedding. It has been observed that only 70% of your invited guests show up anyway. If you are someone who is not just inviting your close family and friends this 70% tends to alters-as just the ones closest to you, make your event a priority in their lives. And so, if your total invites to your wedding are in a range of 200+ it is fair to say you have begun to invite that collogue you hardly spoke to in office and would most likely not make it to the event either!
Set a budget: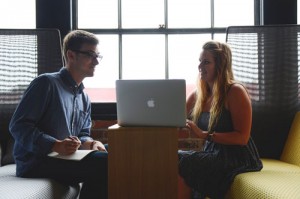 Having an open and straight forward conversation with your parents or even your in laws is a great way to know how much money is in the pool to juggle. As a couple, you both want things for your future and so deciding on a financial future together at the time of being fiancés is a great idea. This would then determine how much you can actually use for the wedding day itself. This creates mutual understanding from the get go and gives you a chance and a savings account to create a future in which you are fulfilling your dreams together. Without a defined, clear budget, you can't book the right venue or vendors that match both your taste and price.
Numbers talk and often you find that at the end of the day things cost a lot more than what you had initially perceived in your head. Around 40% to 50% of the wedding day costs are incurred towards the food and beverage costs. Most couples in their planning phase are in a denial regarding their budget and are not focusing on their savings account. Make sure your budget is detailed and build a contingency fund for unplanned and foreseen expenses as well. It is really not wise to start a partnership together trying to pay off the debt from your wedding day expenses brought with it on your first day of your married life! Celebrate your wedding within your means.
Hire a Wedding Planner:
In this wedding planning phase to have the support of a dear friend is crucial but is nowhere close to what a wedding planner makes available for you for your wedding. For some of you this might sound like another cost which you don't have the room for. But if you talk to other brides you will understand that many of the hassles they've been through could be avoided simply by letting a professional take care of certain things for them. Wedding planners are often able to even negotiate with vendors for extras or in some cases even waive certain rental fees. Don't think twice about hiring one, this is an investment you won't regret.
No matter how these days up to your wedding are going, make sure you have fun, stay focused on your budget and continue to celebrate your love for each other daily.